Hallo, nach langen hin und her habe ich es geschafft Ispconfig manuell zu Installieren da der AutoInstaller leider beim Raspberry nicht ging.
Mit der Anleitung: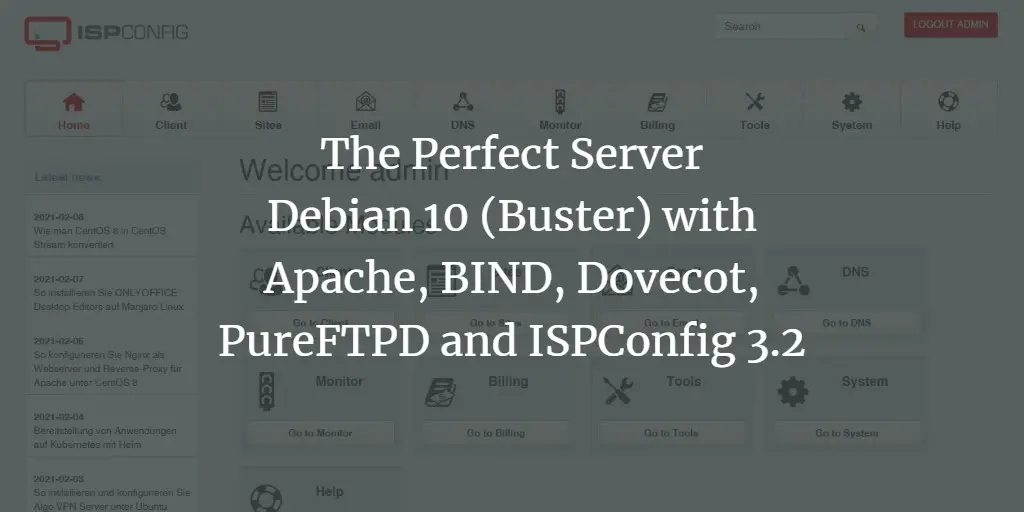 This tutorial shows how to prepare a Debian 10 server (with Apache2, BIND, Dovecot) for the installation of ISPConfig 3.2. The web hosting control pan...
Einzige was ich dort geändert habe war die PHP Version anstatt die 7.3 habe ich die 7.4 genommen.
Es Funktioniert soweit alles bis auf das Email Senden oder Empfangen.
In der Email Warteschlange steht dieses drin
Code:
-Queue ID-  --Size-- ----Arrival Time---- -Sender/Recipient-------
0F8ED3A17F3     558 Fri Sep  2 16:31:26  admin@whazzza.de
(host 127.0.0.1[127.0.0.1] said: 451 4.5.0 id=136105-01 - Temporary MTA failure on relaying, From MTA() during fwd-connect (All attempts (1) failed connecting to smtp:127.0.0.1:*): id=136105-01 (in reply to end of DATA command))
                                         whazza83@gmx.de
Ich habe mir bei Strato eine Domain geholt die ich Per Dynamic DNS in mein FritzBox Router eingetragen habe. (Funktioniert ohne Probleme)
Der Server läuft auf meinen Raspberry Pi 4 mit 8GB mit Debian 11 (Raspi OS)
In der FritzBox habe ich auch soweit alle Ports freigegeben die benötigt werden.
Aber dennoch funktioniert der Email Versand/Empfang nicht.